SmartCash to present its project at Blockchain & Bitcoin Conference France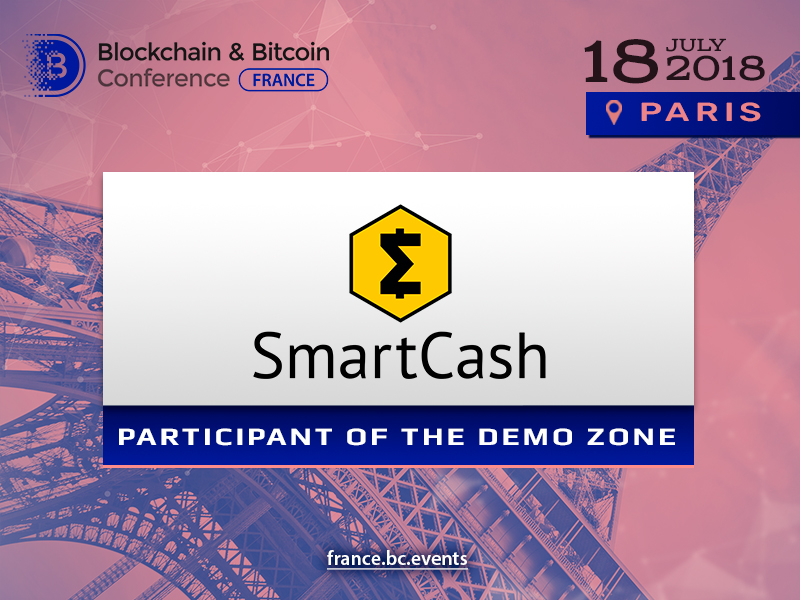 Blockchain & Bitcoin Conference France will present new cryptocurrency called SmartCash for everyone believing that Bitcoin requires upgrading. Its founders will introduce their solutions in the exhibition area of the event.
SmartCash is a project appearing due to the Zcoin fork. It is aimed at developing a comprehensive system where all the project participants, from miners to common users, will receive the reward.
The project has several approaches to cryptocurrency operations:
SmartHive: a configuration allowing each SmartCash holder to vote for projects and ideas presented by other community members;
SmartRewards: a system of rewarding long-term SmartCash holders;
Hive Structuring Teams (HST): a system allowing its participants to divide into groups and work on a small part of the collective project autonomously without any central management and control structure.
At the SmartCash stand, you will be able to discover the advantages and disadvantages of cryptocurrency anonymity, features of collective mining, as well as to talk to company representatives personally.
SmartCash is waiting for you at Blockchain & Bitcoin Conference France on July 18 at Hyatt Regency Paris Etoile.