Grapevine healthcare blockchain platform to occupy exhibition area stand at Blockchain & Bitcoin Conference France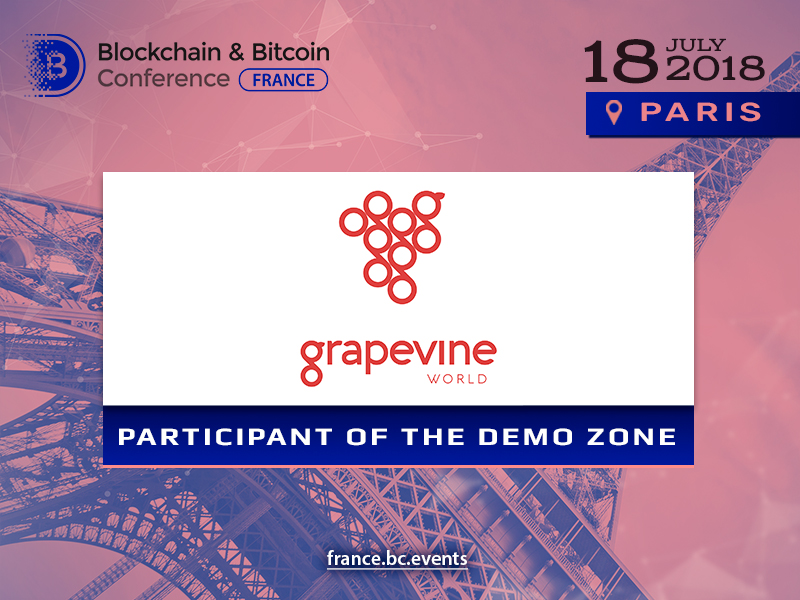 Grapevine, a company developing a blockchain platform for the exchange of healthcare data, will become an exhibitor at Blockchain & Bitcoin Conference France.
Grapevine World is a data facilitator and interoperability accelerator engaged in blockchain. The company is using the market-proven Integrating the Healthcare methodology (IHE) for all the health data exchange.
Due to Grapevine World, patients will be able to gain control over their health data. They will be able to manage these data anytime and anywhere. The main thing is that none of the personal information will be distributed. It is patients that decide whom to share their data with: health facilities, insurance companies, etc.
blockchain monitors transactions and keeps a register in order to provide information tracking and authentication. Data are not recorded and stored in blockchain.
Currently, the company is developing the Grapevine App. It will allow users to obtain an access to their health data as well as to share them with various doctors and insurance companies. Now, the app is applying just test information instead of real patient data.
Register to Blockchain & Bitcoin Conference France