Investor's Gold blockchain platform to exhibit at Blockchain & Bitcoin Conference France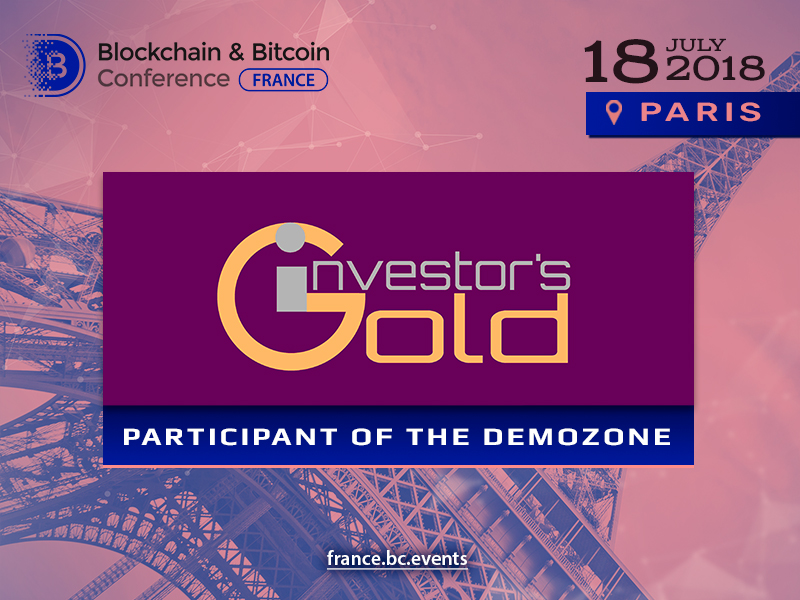 The exhibition area of Blockchain & Bitcoin Conference France will feature Investor's Gold, which has developed its own blockchain and cryptocurrency.
The company seeks to make the cryptocurrency market closer to regular citizens, mainly through smartphone owners, whose number exceeds 2.5 billion. To do so, Investor's Gold intends to launch its own blockchain, crypto asset and mobile app.
Specifications of Investor's Gold blockchain don't allow users to mine cryptocurrency by using powerful ASICs. Instead, the crypto asset can be obtained only through CPU. Thanks to this, the overwhelming majority of miners will be owners of PCs, rather than corporations buying special devices.
According to information from the White paper, the Investor's Gold team has already tested the blockchain, wallet app, software for mining, offline wallet, blockchain browser and API for integration with other software.
---
Register for Blockchain & Bitcoin Conference France