Co-Founder at Adel Gabriel Dusil to tell how blockchain tech is changing the globe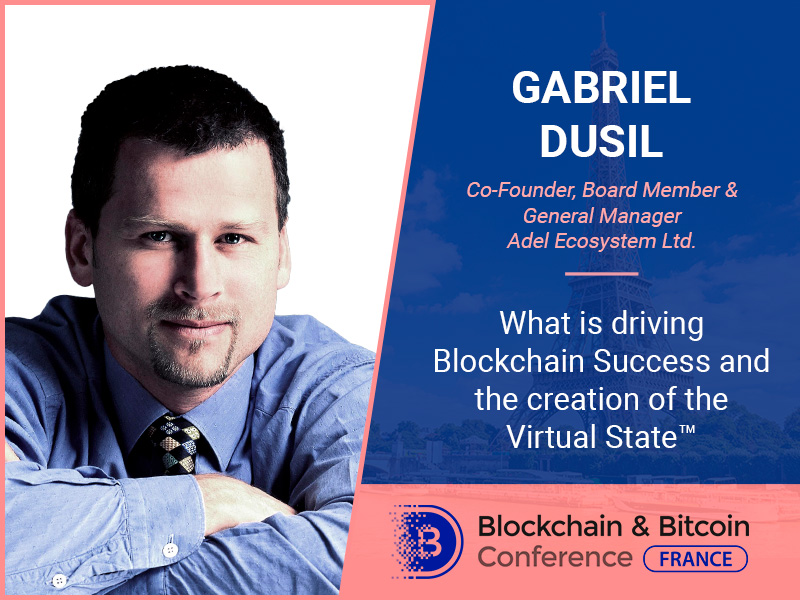 Meet our new conference speaker Gabriel Dusil, Co-Founder and Board Member at Adel.
His presentation at Blockchain & Bitcoin Conference France will be titled: 'What is driving Blockchain Success and the creation of the Virtual State™'.
The expert explores the creation of the Virtual State™ fueled by the crypto ideology, and its underlying crypto versification for Internet services.
The speaker is a blockchain entrepreneur with a twenty-year experience in sales and marketing. He held senior positions at such well-known companies as Motorola, VeriSign (part of Symantec), SecureWorks (part of Dell) and Cognitive Security. The expert manages his own company Euro Tech Startups and keeps two blogs: dusil.com and gabrieldusil.com.
Adel Ecosystem is a self-sustained crypto community with the focus on creation and development of blockchain-based solutions.
---
Register to Blockchain & Bitcoin Conference France