Blockchain & Music: How Do They Work Together?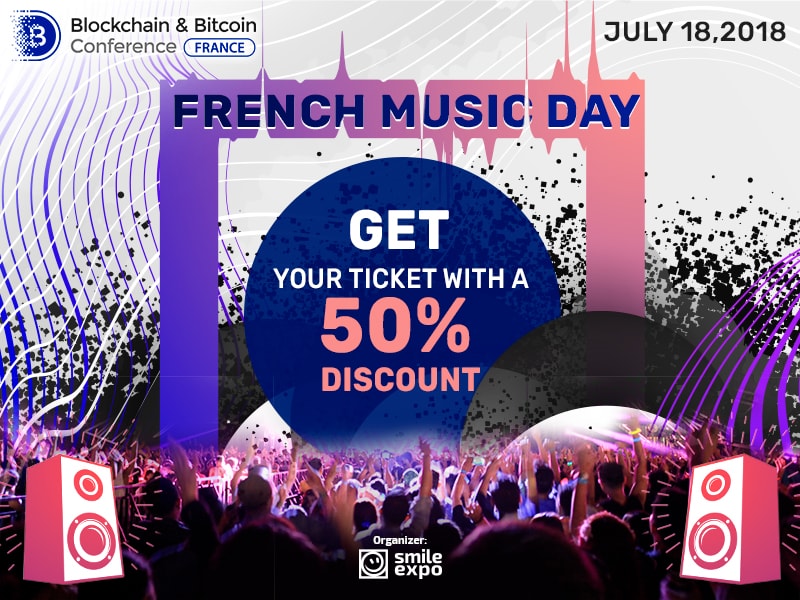 French government discusses DLT, prepares project laws and plans to make country a leading one in crypto sphere. Also, France is going to celebrate the National Music Day on June 21. Let's look on how distributed ledger technology and music are connected.
What can Blockchain do for music industry?
At first glance, Blockchain is not relevant for music, however, DLT can improve the sphere in a number of ways. First, artists are able to sell their works directly to fans without any intermediate parties. What is also important, there are no data problems anymore – information about music writers is always accessible.
One of the most crucial issues is money distribution – producers and labels who have rights may not determine the fair revenue for performers. DLT smart contracts have the ability to solve it: they can define the amount of money paid to a specific band member or manager. The payments are also secure on blockchain. Transactions between parties are fair and everybody can be sure there will not be any hidden information and lost funds.
Distributed ledger secures musician's profiles as well – performers can be sure they will not be hacked, and their music will not be stolen. Moreover, crowdfunding becomes easier via token sales which helps young promising musicians entering the industry to get capital for the development of their art projects.
DLT platforms for music industry improvement
Currently, there is a big number of blockchain-based platforms for music. Some specialize in content security, others focus on fair transactions, but every network aims at contributing to the music industry.
It is a French-based blockchain music ecosystem working with all industry features: from work creation to performances organization and selling tickets. The platform makes music accessible for artists providing young talents with opportunities and giving them the ability to control their works themselves.
The network provides innovative solutions by bringing markets being previously separated – ticketing, ticket resells and copywrites creation – into one environment.
This Ethereum-based platform ensures fair revenues for artists with smart contracts. The main concept of the company is to make creators being paid automatically while apps and companies get access to their music.
It allows the open sharing of the information and gets rid of the intermediate parties. Decentralized database containing information about rights and right owners allows great transparency in the industry.
Using Ujo, artists can work independently, digitize their data and enjoy the process of art creation and sharing it with fan without any problems.
It is a music streaming and distribution network working on the Ethereum technology. The main aim of the company is to allow creators to find appreciators of their works, interact with them and get fairly paid.
VOISE's advantage is the possibility for artists to get 100% compensation without any money being lost. Music is also protected against fraud and hacks and is made accessible to everyone from any place in the world.
We celebrate the French Music Day!
If music and blockchain are your passions, we are suggesting to celebrate the Music Day together! We have prepared a gift – 50% discount for Blockchain & Bitcoin Conference France tickets!
Ticket price = 300 EUR 150 EUR
The discount is available on June 19, 20, 21.
Don't miss a chance to use a discount and enjoy the "musical blockchain!"
---