Top 5 big conferences 2018 dedicated to blockchain technologies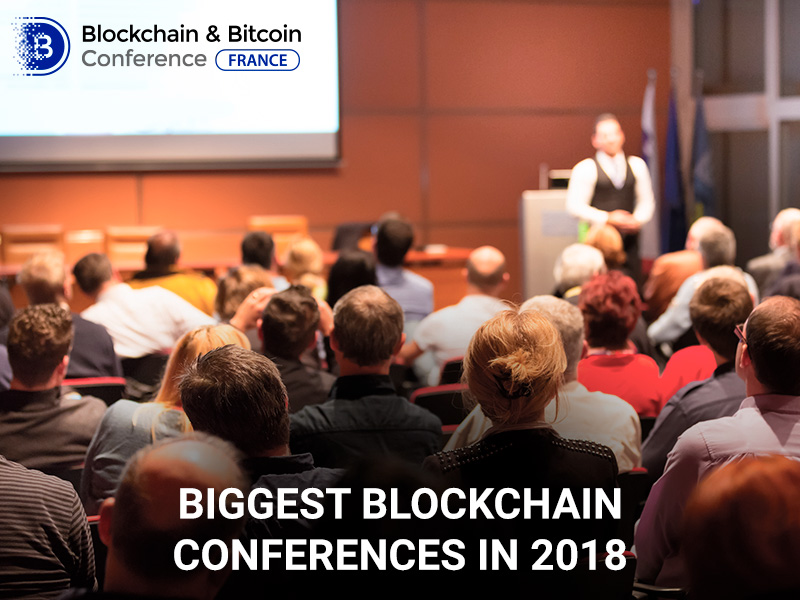 Global growth of the blockchain industry causes the increase in the number of crypto events. Almost every week conferences dedicated to cryptocurrencies and ICO are held in different parts of the world. Here are top 5 events that took place in 2018 and gathered a record number of participants.
Blockchain & Bitcoin Conference Belarus: Slavic crypto Singapore
Number of booths: 14
Number of speakers: 16
A large conference dedicated to the development of the blockchain technology, ICO projects, and cryptocurrency regulation took place in Minsk on February 27. The event brought together 400 people including experts from Ukraine, Russia, Israel, and Australia.
The most discussed topic of the conference was the Belarusan decree About Digital Economy Development that provides local IT companies and cryptocurrency projects space for growth. During the discussion, experts agreed that thanks to the document Belarus now has real chances to become a 'new Singapore' of the cryptocurrency market.
The exhibition area of Bitcoin Conference Belarus 2018 featured 14 companies including BeEasy, Coin Japan, and Minershop.
Blockchain & Bitcoin Conference Switzerland: presentations of leading global experts
Number of booths: 24
Number of speakers: 20
Number of attendees: 300
The event was held in Geneva on February 21, uniting cryptocurrency specialists from different countries. Lawyers, entrepreneurs, experts in ICO and development of blockchain technologies delivered presentations. One could meet a representative of CERN Manuel Martin Marquez and a large investor James Roy Poulter found in the Forbes 30 under 30 list.
Booths of 24 industry-specific companies displayed products and presented ICO projects in the exhibition area.
Blockchain & Bitcoin Conference Prague: a big expo zone
Number of booths: -
Number of speakers: 15
Blockchain & Bitcoin Conference Prague took place for the fourth time on May 17, uniting crypto specialists, lawyers, and globally known developers. Speakers included executives of large IT organizations and members of the European Parliament that presented their view of the advanced technologies and the crypto industry. Issues of the blockchain technology, cryptocurrencies, mining, and problems of industry regulation were discussed during the event.
New blockchain projects were presented in the expo zone. For instance, Cleverance unveiled telecommunications software, and BubbleTone tested an application for making international calls without intermediary services.
Blockchain & Bitcoin Conference Tallinn: presentation of new projects and business communication
Number of booths: 25
Number of attendees: 500
Estonian blockchain conference was of a large scale: 500 experts from all over the world participated in the event to discuss important issues related to the cryptocurrency market. Exhibitors presented their developments and innovations.
The event took place in Tallinn on March 21. Experts talked about smart contracts, token sales, cryptocurrency regulation in Europe and globally. Moreover, the conference program included pitches, where participants presented their projects and shared unique ideas.
Blockchain & Bitcoin Conference Israel: two panel discussions and a pitch session
Number of booths: 20
Number of attendees: 400
Guests of the event, held in Tel Aviv on March 28, attended two panel discussions, listened to reports of specialists from Israel, Germany, Malta, China, and Hong Kong. The Principal Software Engineer of Microsoft Ami Turgman and CTO of IBM's Alpha Zone accelerator Ronen Siman Tov were headliners of the conference.
There was a presentation of mining software and hardware in the exhibition area, and a pitch session of companies.
These crypto events were organized by the international Smile-Expo company, a leader in the conference and exhibition industry. For 2018, the company has planned a series of blockchain events in a number of European and CIS countries such as Sweden, Ukraine, Malta, and Azerbaijan. The next event, Blockchain & Bitcoin Conference France, will take place in Paris on July 18.