Nicolas Duboille, Partner at Simmons & Simmons, Will Explain Cryptocurrency Taxation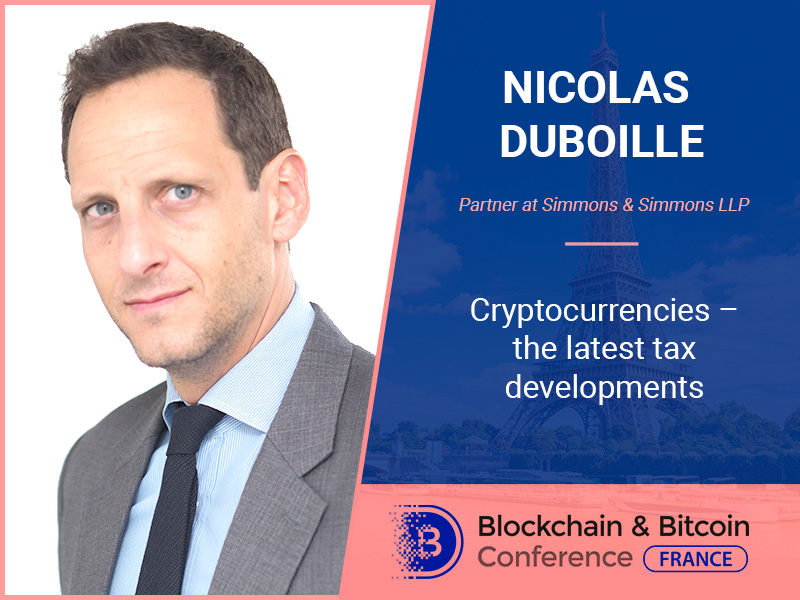 Due to regulations, cryptocurrencies fall under taxes. How are digital coins treated for tax purposes and what are the recent changes in French regime?
The issue will be discussed by Partner at Simmons & Simmons Nicolas Duboille at the Blockchain & Bitcoin Conference France. Crypto expert will deliver a presentation "Cryptocurrencies – the latest tax developments."
Main points:
the end of the French unfavourable taxation of gains on cryptocurrencies (following a court ruling of French Council (Conseil d'Etat) of State of 24 April 2018);
a complex but favourable new tax regime;
towards a 30% flat tax on gains on cryptocurrencies?
Nicolas Duboille is a legal tax advisor and investment funds expert. He has 16 years of experience in the sphere especially dealing with merger and acquisitions, structured finance and equity compensation.
The speaker focuses on different kinds of advising such as consultations on reorganisation of the French tax structures, real estate asset management, and fiscal structuring.
Currently, he is the partner at the international law firm Simmons & Simmons. Before that, he has also had a position of the Head of the Tax Department at Granrut for 7 years.
Nicolas Duboille will be waiting for everyone at the conference to discuss French taxation regime!