Meet exhibition area participant: Bitlish cryptocurrency service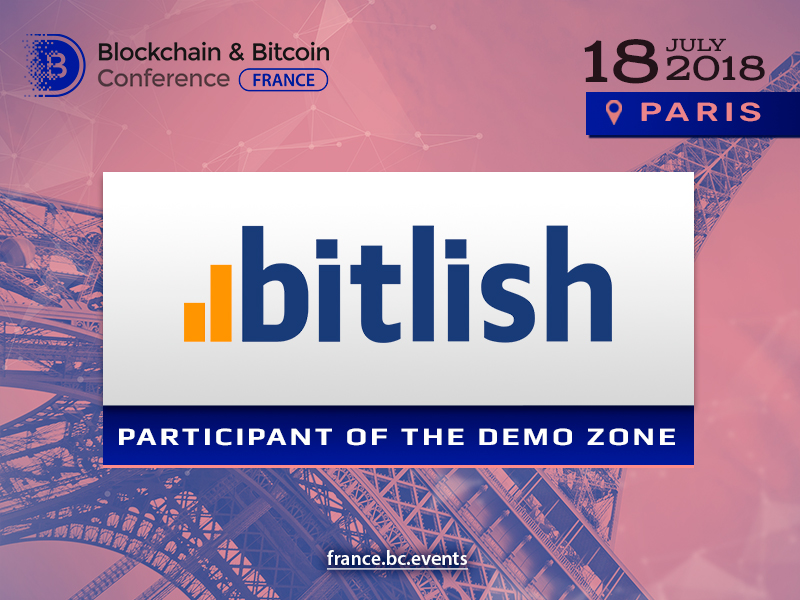 July 18, Blockchain & Bitcoin Conference in Paris will bring together leading globally renowned blockchain experts and successful entrepreneurs of the cryptocurrency market. One of them will be a UK crypto service – Bitlish.
Bitlish – a London based cryptocurrency platform running from 2014 a line of services and products: cryptocurrency exchange, multi cryptocurrency mobile wallet, crypto ATMs, crypto payment provider and others. Bitlish also serves as a technology partner for e-commerce and crypto liquidity provider for funds. Bitlish is one of the most sophisticated high-tech robust solutions provider for cryptocurrency exchange on the market.
Bitlish features:
lowest VISA and MasterCard deposit commissions
secure PCI DSS certified cards processing
fast identity verification
You can discover more about Bitlish operations and talk to representatives of other world-renowned cryptocurrency companies at Blockchain & Bitcoin Conference France on July 18. At the conference, crypto technology opinion leaders will discuss the following issues:
cryptocurrencies: investments and prospects in France;
cryptocurrency regulation;
market analysis and forecasts.

---

Hurry up! To celebrate the French revolution, the event organizers provide revolutionary discounts on the registration.