Jean Michel Mis, co-reporting chairman of the information task-force, to speak at blockchain conference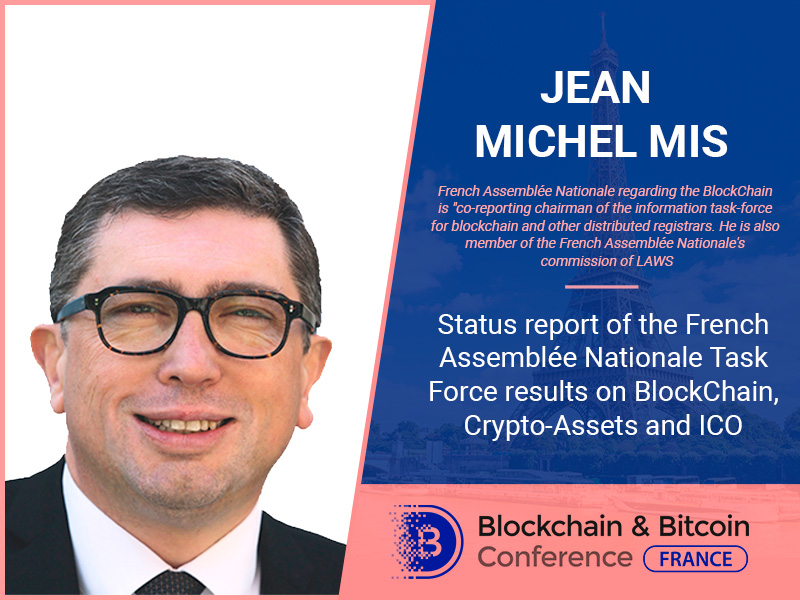 Michel Mis is a member of French Parliament, representing the party of France's President Emmanuel Macron. The speaker is known for his participation in governmental groups of cyber security and blockchain digitalization. On July 18, Mr. Mis will speak at Blockchain & Bitcoin Conference France and present the outcome of the governmental task-force for blockchain.
Holding a degree in law, Jean Michel Mis is actively involved in politics. In 2002, he was an advisor to the Mayor. Between 2007 and 2017, he has cooperated with the Parliament. Besides, he has been the Secretary General for the Commission on Human Rights.
In 2017, Jean Michel Mis was elected as MP representing the department of Loire. As a policymaker, he is included to the research group of cyber security and digital sovereignty at the French Assemblée Nationale (Vice-President of the group). In February 2018, the speaker was elected as a co-reporting chairman of the information task-force for blockchain.
Michel Mis is also a member of the working group of constitutional rights and freedoms in the age of digital technologies, the research group of data digital economy, knowledge, and artificial intelligence, and other associations primarily related to digital politics, defense of human rights and freedoms, and international relations.
At the conference, the policymaker will talk about the French Assemblée Nationale Task Force results on BlockChain, Crypto-Assets and ICO.