Improving Market Research: Review.Network Will Present at the Demozone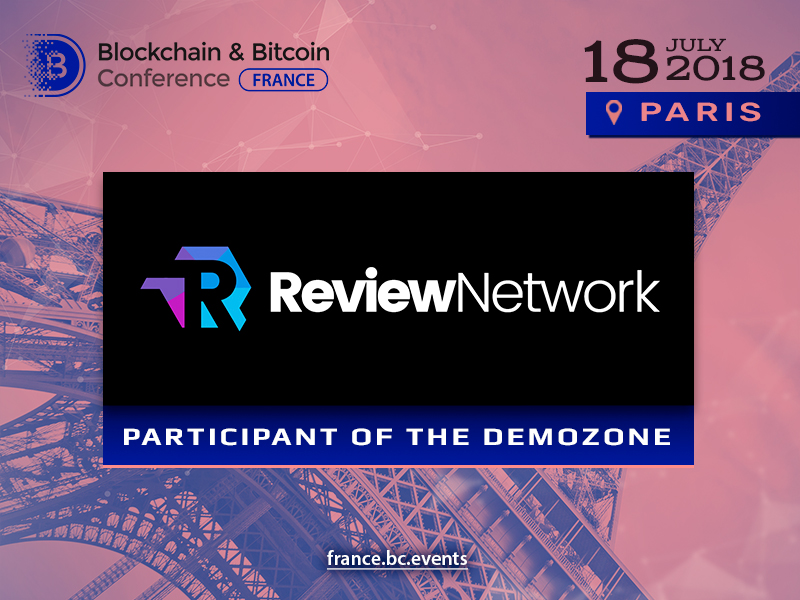 Fake feedback for products and complicated market research make finding and providing services difficult for both corporations and consumers. How can decentralization solve these problems?
At the Blockchain & Bitcoin Conference France, DLT-based Review.Network will introduce new solutions at the demozone.
Review.Network is a company which uses blockchain technologies and AI to create the space for fast and trusted market feedback. Elimination of middle parties enables direct interaction between service providers and buyers, making the process easier.
The company aims at solving such problems as inaccurate reviews and fake evaluations, no reward for comments and hidden storage of data.
The platform offers tokens for quality reviews, utilizes AI tools for accurate data analysis and introduces the opportunity for advertising.
Get a chance to meet Review.Network representatives at the conference and learn how to improve the market with blockchain!