IBM representative to speak at Blockchain & Bitcoin Conference France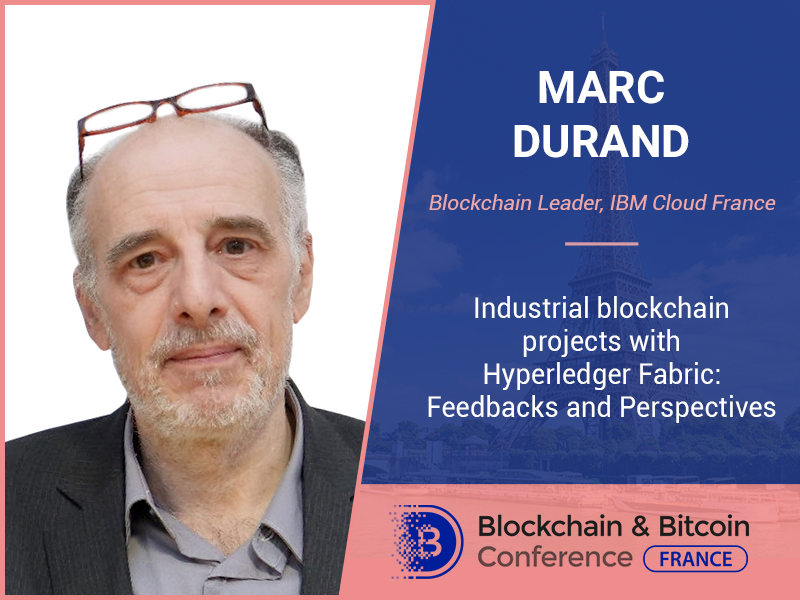 How does Hyperledger Fabric help enterprises to integrate blockchain into their business processes? This issue will be revealed by Marc Durand, Blockchain Leader at IBM Cloud France, at Blockchain & Bitcoin Conference France.
His presentation topic: Industrial blockchain projects with Hyperledger Fabric: Feedbacks and Perspectives.
The speaker will focus on the following aspects:
Principles of Hyperledger Fabric of the Linux Foundation as a permissioned blockchain
Examples of industrial projects using this Blockchain platform
Lessons learned from these initiatives to get a Blockchain Business Network in production
Durand has a long-term experience in consulting on the financial services market. He pays special attention to the integration of new technologies and business transformation. He was a business advisor to leading global companies, including AXA, Generali, AIG, BNP Paribas, Credit Agricole, Societe Generale, Aviva, Groupama, Airbus Group, and Renault.
Currently, Marc Durand helps organizations and companies to identify, assess, develop, and manage blockchain projects using cloud components.
The expert specializes in strategic planning, IT strategy development, business process management, marketing, risk & compliance, and global operations.
---
Register to Blockchain & Bitcoin Conference France