Blockchain & Bitcoin Conference France on July 18 Will Discuss European Cryptocurrency Regulation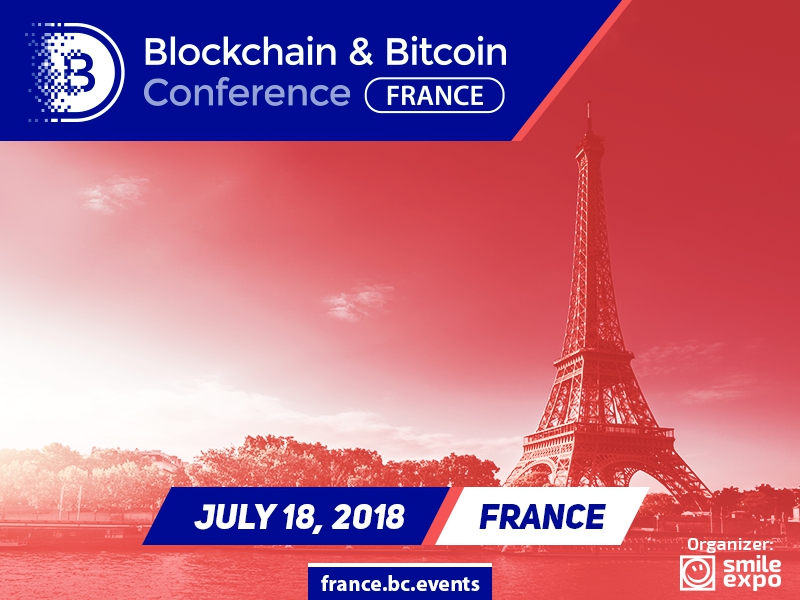 On July 18, France will host the Blockchain & Bitcoin Conference on blockchain technologies, cryptocurrency and ICO. Participants will dedicate their speeches to the cryptocurrency regulation in Europe.
Blockchain and Cryptocurrency in Europe
Cryptocurrency market has expanded a lot over the past years. Despite that, European countries still have not develop rules for cryptocurrency regulation.
---
Vice-President of the European Commission, Valdis Dombrovskis, gave a speech at the Economic and Financial Affairs Council press conference, introducing some plans to regulate cryptocurrencies:
"This means less anonymity and more traceability through customer identification and strong due diligence. So we encourage all member states to transpose these new rules, as I said agreed last month, as quickly as possible."
---
The UK and the other EU governments are now planning to end anonymity as well as to take measures, making sure cryptocurrencies are not used for money laundering and tax evasion.
In January, Bruno Le Maire, French Minister of the Economy, made a decision to create a working group in order to regulate cryptocurrencies. Being concerned with the usage of cryptocurrencies for illegal activities, Le Maire introduced the rules which may turn into the working regulations in the future.
Federal Minister of Finance in Germany, Peter Altmaier, supported La Maire, saying that that the risks of using cryptocurrencies should be reduced.
However, on February 27, the German Federal Authority issued a statement, according to which, cryptocurrencies will be equivalent to official means of payment, and purchases with cryptocurrencies will be considered as tax exempt.
---
Final decision on cryptocurrency regulations has not been taken in many European countries yet. What kind of rules will they introduce towards cryptocurrency regulations? How will it influence the cryptocurrency market? Blockchain & Bitcoin Conference France will provide answers to the questions.
Organizer
The conference in France is organized by Smile-Expo, an international company, organizing business events and conferences around the world. Recently, Smile-Expo successfully ran Blockchain & Bitcoin Conferences in India, Switzerland, Turkey, as well as in many other countries.
Visit our website to get more information about the event.